Mobile Mechanic of San Diego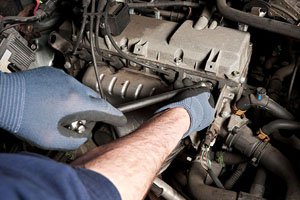 Over time vehicles will lose some of their performance. This has a direct impact on their MPG which would lead to an increase in gas usage. Many drivers even miss these tune-ups when they have an annual service and only put things right which are a necessity.
In San Diego Ca, there is no reason for any driver to not have an engine tune-up at any time because we will take the service to them. Finding a reliable garage is hard enough when there is limited time during a working week.
Jobs of this nature are left for weekends, and in many cases, there is only a Saturday when motorists can do this. As one of the top mobile mechanic companies in San Diego, we have many mobile mechanics who can tune a vehicle's engine to peak performance. This not only increases an engine's performance, but it will improve its MPG.
An engine that has been tuned will pay for itself in a relatively short time as gas usage drops, and visits to the gas station are less frequent. There are many areas where faults creep into engines that will reduce performance, here is a list of some areas which can reduce the effectiveness of your motor, and can lead to more severe problems down the road.
San Diego Mechanic Services
Maintaining a vehicle is crucial, and having a mechanic who is loyal and trustworthy is a rare find. Mobile Mechanic of San Diego fills this need. When one of our highly skilled mechanics is assigned to work on a customer's vehicle, they get their undivided attention for the time it takes to perform the task.
No longer do motorists drop their vehicle into a San Diego vehicle service center where it will join a line of vehicles to be worked on. Our mobile mechanics are there any time of the day, and at a customer's convenience.
We are not limited to above list as we have been serving the automotive needs for San Diego for years.  Here are a few of the services we can do while you wait in the comfort of your own home :
AC Repair & Recharge
Check Engine Light
Brake Replacement
Alternator Repair
Starter Replacement
Engine Belt Replacement
Radiator Repair
Fuel Pump
Timing Belt
Tune Ups
Window Motors
Computer Diagnostic
Smog System Repair
Mobile Diesel Mechanic
Pre-Purchase Car Inspection
24 Hour Mechanic
Ignition Switch/Lock & Cylinder Replacement
Head Light/Tail Light Replacement
Mobile RV Mechanic
And More...
RV repairs in San Diego can be hard to do because there are many garages which are not large enough to cater for vehicles of this size. There is then the situation where there is an RV breakdown, and the vehicle can't be towed.
Mobile Mechanic of San Diego can sort all RV repairs at a location of your choice. There is no need for your vehicle to be towed because we bring all of the RV repair services to you. Every hour of the day, our mechanics are available to tend to the most demanding RV repairs.
All we need is a brief description of the problem, and we can have RV specialists at your desired location with all we need to carry out a timely repair on your vehicle. The RV repair shop services are now mobile and available 24/7 365.